Key Operated Manual Station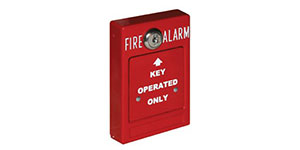 This notice is being communicated to alert you to important changes for key operated manual stations, part number 1534-1.
The 1534-1 fire alarm key operated station is no longer available and has been replaced with the RMS-1T-KO. The data sheet for this new manual station is attached and can be downloaded from the Edwards Signaling website.
If you currently have existing orders for 1534-1, please revise these to reflect part number RMS-1T-KO.
We appreciate your attention to this important product update.