KIR Detectors Take Your FX Installations To The Next Level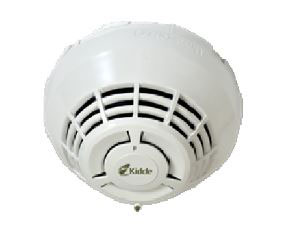 New Kidde KIR Series Detectors
represent the next generation of detection technology with features that mesh seamlessly with Kidde FX fire alarm systems. These high-performance smoke and heat detectors offer innovations designed to ensure that they will suit the application, remain accurate, and stay fully-functional throughout their service life.

Continuous self-diagnostics helps ensure that each device is operating optimally at all times, while environmental compensation reduces maintenance costs by extending the time between detector cleanings. KIR detectors also provide application flexibility by means of adjustable sensitivity levels that allow each detector to be tailored to its location. Selectable day/night sensitivity adds time-of-day features for even greater application customization.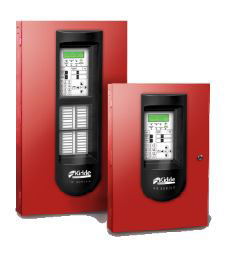 Up to 250 devices (125 detectors and 125 modules) may be installed on a single data loop. Detectors that need servicing are readily identified at the control panel. For retrofits, Edwards KIR devices even take advantage of existing wiring.

Together these features increase efficiency, save installation time, cut costs, and extend life safety and property protection capabilities. They demonstrate that small to mid-range applications don't need to sacrifice function for low installation and maintenance costs. It is possible to have both.

Meet the family

The KIR family of detectors comprises a range of models that fits virtually any FX fire alarm system need:


Supporting Edwards KIR line of detectors is a selection of bases and accessories suited to many applications:

Model Description
KI-SB4 Standard Base
KI- RB4 Relay Detector Base
KI-IB4 Isolator Detector Base
KI-ABST Audible (Sounder) Detector Base
KI-ABLT Low Frequency Audible (Sounder) Detector Base
AB4G-SB
Surface Box for Audible Bases
RLED Remote alarm LED (for use with standard base only)

Meet the future

Kidde KIR detectors are electrically backwards compatible with legacy FX detectors. They can be mixed on the same data loop with their equivalent FX counterparts. All KIR detectors will require a KI series detector base.

The following table shows the new KIR detectors and their FX Series equivalents.

New KIR Detector FX-series detector
KIR-PD FX-PD*
KIR-PHD FX-PHD*
KIR-HD FX-HD*

* For retrofit and field replacements, the detector base must be changed to a KI Series base.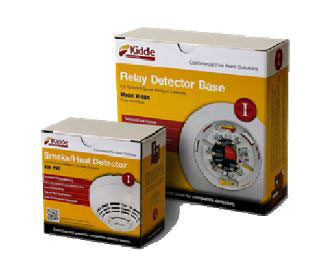 Look for all these products in the distinctive red and gold premium packaging from Kidde.

Don't forget to download new and updated literature…

Data Sheets

K85001-0659 -- Intelligent Smoke Detector
K85001-0660 -- Intelligent Multisensor Smoke and Heat Detector
K85001-0661 -- Intelligent Heat Detector

Product Guides

K85300-0011 - FX Intelligent Systems Product Guide
K85000-0373 - FX Series Intelligent Quick Reference Card
K85300-0008 - FX Series Product Summary

Contact your local Kidde representative for more information about the KIR line of intelligent detectors.