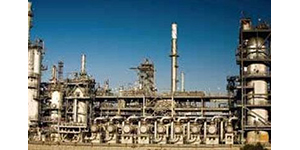 Kubler presents, with its incremental Sendix Atex / IECEX 71XX encoders a new range of very robust explosion-proof encoders with field bus technology. These encoders are approved at European level for zones 1, 2, 21 and 22. ke NEXT interviewed Arnold Hettich, Product Manager at Kubler, about the strengths and possible applications of this new series.
What did motivate the development of this new encoder series?
Our previous series was already very successful in this sector. But we had two reasons for this new range: The Atex standards, that is to say the directives, had changed. And our product portfolio was not complete. We had incremental and singleturn encoders, but no multiturn encoders, no Profibus and no hollow shaft for a number of variants. So we created them - a new generation with the most recent approval. The only decision to make was: either we do it completely or we don't do it at all.
We were moreover receiving repeatedly requests from the main mining countries such as Poland, Turkey, China and Russia. The mining industry is a growth market for encoders and automation technology. Everything is now extracted in a highly automated way. And we have this know-how: the robust encoders, the explosion protection, and the Atex know-how itself. And the result is impressive: the encoders have the M2 mining approval and are therefore suitable for use both for surface and underground mining.
Field bus technologies are growing strongly in potentially explosive areas. How does Kubler take this new trend into account in the new Sendix series?
We are offering Profibus and CAN-Open as standards in this encoder series - that is to say, for all of them, for mining as well as for zone 1/21. But the logical next step would be now, for example, implementing also Industrial Ethernet. But, today, this demand is not high enough. This is not as simple as taking a printed circuit of the standard encoder and modifying it, another form factor comes into play. But a new approval per se would not be necessary. This would be quite easy to realize. And this is why it surely will come.
How does the new Sendix series react to the various requests of your customers?
It allows combination, just like a construction kit, to meet the most varied requirements. This makes things easier for us - especially if you consider the approvals: an Atex approval in Europe or an IECX approval. It allows having a whole family approved while applying only once for approval. Example: the mechanical design of this explosion-proof stainless steel enclosure has to be realized only once.
And it is tested only once. The electronics inside the explosion-proof encapsulated housing is not relevant, as it always uses the same supply voltage. 10 to 30 volts is always the same both for incremental and absolute.

What does Kubler do with respect to mechanical resistance?
The new encoders of the Sendix series use our proven Safety-Lock: this means that these encoders have a very robust bearing structure and are approved for zones 1, 2, 21 and 22 all through Europe. They moreover include special seals to ensure the explosion-proof enclosure. Certain wall thicknesses are also required. The housing is machined from solid material - and not a die-cast housing. Protection level is IP67. The requirements - e.g. the wall thickness - are also specified by the standards.
So we do not integrate anything special relating to wall thickness. We simply design things that eventually will be interesting both from the price and performance point of view. And robustness in encoders is generally mainly defined by their bearing unit. But this is not specific to Atex. Atex or explosion-proof simply means that whatever happens inside the device shall not get outside of the device, in order to avoid explosions.

Where are the encoders used exactly?
Many of them are running together with electrical motors. This brings up the question: is the electrical motor manufacturer directly the customer or is the OEM the end customer, the user, who mounts the encoder directly on an axis, on the motor or connects it indirectly with the motor? Any way, the Ex encoders ensure excellent safety against field breakdowns.
As they are very compact, with a mounting depth of only 145 millimeters and a diameter of 70 millimeters, they can be used very flexibly in potentially explosive atmospheres. Their high protection level makes them suitable even for offshore plants. About mining: wherever people do no more dig by hand, they are automating the work, to carry it out in a more cost-effective manner.