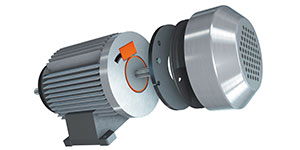 The Kübler Group in Villingen-Schwenningen Germany has established an Engineering Solution Center in Berlin. The core objective of the new team, managed Bernhard Hiller, an experienced Engineering Manager with more than 20 years of experience in the encoder business. The new team will focus on new innovative products and customer solutions in the area of smart bearing less encoder systems, magnet rings and related products, mainly for motor applications. Customers can benefit from a high expertise in fast signal processing, FPGA-based solutions for very high encoder signal quality and a wide knowledge in Soft and Hardware expertise.
The new team is located in a start-up business park with a high number of small companies as well as research institutes. This unveils an unique combination of a creative environment combined with very stable processes and production technology in the Kübler headquarter in Villingen-Schwenningen. This combination brings a lot of benefits to our customers says Gebhard Kübler, one of the two owners and Managing Directors of Kübler Group.
This investment adds to Kübler´s strategic "innovation marathon". As a result of that, Kübler recently launched a number of strong innovations, such as bearing less encoder integrations in motors and smart encoder solutions for smart motors. It also includes new motor feedback encoder systems with single cable, advanced Ethernet Slip rings and new elevator positioning systems. All of these products were successfully presented on the recent SPS 2017 trade fair and Interlift trade fair in Germany.