The Good, The Better & The Best
3 Easy Options For Enhanced Motor Protection

Why rely on a basic overload relay to protect your motors/pumps and processes? To ensure they stay up and running, here are three inexpensive options to consider for upgrading your electrical protection.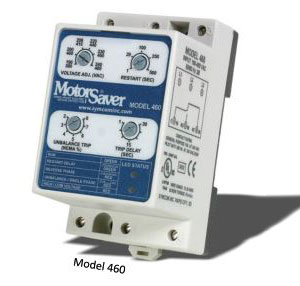 Good

Least expensive option; protects 3-phase motors from over/under voltage, phase loss, reverse phase, unbalanced voltage and rapid cycling. Without protection, each of these faulty conditions can cause motor windings to overheat and burn motor insulation – causing premature motor failure.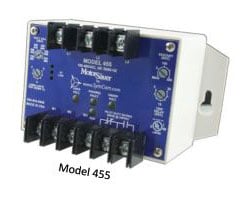 Better
455
Voltage/Phase Monitor with optional Informer-MS Handheld Diagnostic Tool

Provides all the same voltage/phase protection as the 460/201A-AU, but with two added advantages:
1) It has a second set of voltage inputs for monitoring voltage on the load-side of the motor contactor, for contactor failure.
2) It keeps a history of the past 20 fault causes (including voltages and unbalance at the time of trip), which can be wirelessly downloaded and viewed via the optional Informer-MS hand-held diagnostic tool. Additionally, the Informer-MS can read real-time voltages per phase, voltage unbalance and more – so it's ideal for troubleshooting.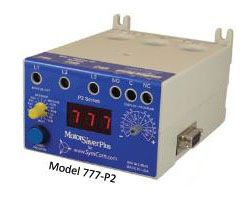 Best

Enhanced Overload Relay/Power Monitor, provides the same 3-phase voltage/phase protection as above, plus motor/pump protection from current overloads & underloads (broken shaft couplers or belts for motors and dry running for pumps), current unbalance and ground fault protection. Added features include an on-board display (for easy programming, real-time voltage/current readings and fault codes) and remote communications capability (for connecting to a remote monitor or SCADA, PLC, PC communications network, via a communications module).