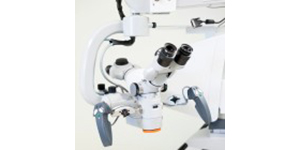 Today, the industry as well as the everyday life aren't imaginable without automation solutions anymore. Mechatronics supports further development in this field and increases the variety of applications. In this conjunction electromagnetic brakes often meet the necessary requirements for holding loads and braking safely in case of an emergency.
Wide differences in the specifications of, for example, torque or dimensions arise from the multitude of applications. Kendrion rises to the challenge of meeting these requirements and at the same time ensuring the standardisation of the products. Customer-specific solutions are developed and implemented on the basis of a broad product portfolio combined with industry-sector-specific know-how.
Typical application fields are medical engineering as well as robotics or elevation technology. Depending on the application permanent magnet brakes or spring-applied brakes are used. The brakes are adapted to the particular application. Thus, users secure a technological egde in order to withstand the increasing global competitive pressure.