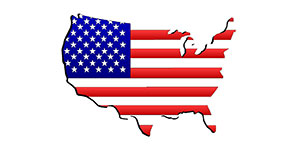 On February 17, 2009, Public Law 111-5 referred to as the American Recovery and Reinvestment Act, or ARRA, was signed into law. Section 1605(a) of the ARRA contains a "Buy American" provision mandating that all manufactured goods used in ARRA-funded public building and works projects be produced in the United States. Electrical components that will be incorporated into such projects are considered manufactured goods and as such, are subject to the ARRA "Buy American" requirements.
Marathon Special Products is proud to declare that all products manufactured in our Bowling Green, Ohio facility meet the ARRA "Buy American" requirements and are eligible for use on ARRA-funded projects. These include all:
-Class H & K fuse panels, classes H & K, R, T, J, M, CC and G fuse holders, semi conductor fuse holders, fuse holder covers
-Power distribution blocks, power splicer blocks, power stud blocks, power splicer blocks, power splicer/stud blocks, power stud to distribution blocks, power block covers and grounding lugs
-Studded feed thru terminal blocks, double/single row terminal blocks, heavy duty terminal blocks, sectional terminal blocks, military/navy terminal blocks and terminal block accessories
For products not explicitly listed above, Marathon Special Products has full capabilities to manufacture either in the United States or internationally. All that is needed is notification of ARRA requirements to comply for any specific order. Federal regulations mandate that purchase orders placed for products with ARRA "Buy American" requirements be specified as such in writing at or before the time of ordering.
This document shall serve as the Marathon Special Products statement of compliance with ARRA "Buy American" requirements and should be maintained on file by any purchasers of MSP components requiring a record of such compliance.