Type ITC cable, or Instrumentation Tray Cable, provides a cost effective alternative for installation of low power instrumentation and control circuits. The National Electrical Code's (NEC) Article 727 permits the use of ITC- rated cables "in industrial establishments where the conditions of maintenance and supervision ensure that only qualified persons service the installation". It may be used in "instrumentation and control circuits operating at 150 volts or less and 5 amps or less." Permitted uses include installation in cable trays or basket trays (Figure 1), or as Exposed Run wiring in specified circumstances.

One of the permitted uses as of ITC cable is illustrated in Figure 2. NEC, Article 727.4(5) allows ITC cable without metallic sheath or armor between cable tray and equipment in lengths not to exceed 15 m (50 ft.), where the cable is supported and protected against physical damage using mechanical protection, such as struts, angles, or channels.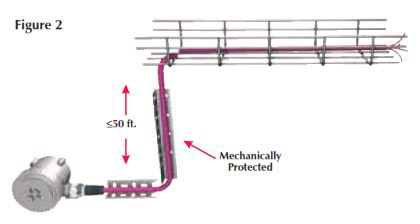 Another permitted use of ITC cable that increases flexibility is illustrated in Figure 3. NEC Article 727.4 (4) allows ITC cable to be used where enclosed in a smooth metallic sheath, continuous corrugated metallic sheath, or interlocking tape armor applied over the nonmetallic sheath in accordance with 727.6. The cable shall be supported and secured at intervals not exceeding 1.8 m (6 ft.)."


When using armored cable, there is no requirement for further mechanical protection or a length limitation. When using ITC cable that complies with the requirements of NEC 727.4(6) no further protection is required.

Process Automation

NEC 727.4(6) allows the installation of ITC cable that complies with the crush and impact of Type MC cable between the cable tray and equipment in lengths not to exceed 15 m (50 ft.) without additional protection. Cable meeting this requirement is identified as "Exposed Run" or "ER" (Figure 1).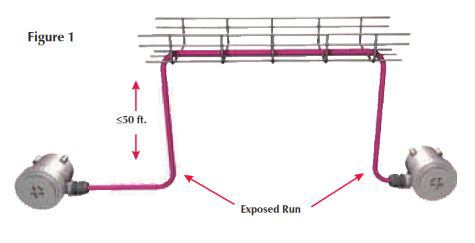 This concept enables convenient wiring methods, given that drops from a cable tray may be made without additional auxiliary trays or raceways. Additionally, ITC cable uses 300 volt insulation, resulting in smaller diameter, more flexible cable, with no requirement for special (e.g. Class 2) power supplies. When the ITC cable concept is combined with the TURCK process wiring system, the result is an extremely flexible and cost-effective system for process wiring. The basic building blocks of the system are device receptacles, junction boxes, and molded cordsets.


Process Wiring Products

The TURCK process wiring system provides an integrated, code-compliant wiring method that adds the benefits of quick-disconnects to the ITC cable installation concepts.


Receptacles with 1/2-14NPT and 3/4-14NPT threads, as well as M20x1.5, easily extend the benefits of quick-disconnect wiring to most process instruments.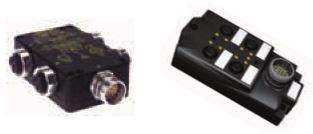 Junction boxes can significantly consolidate field wiring. They are available in metal or nylon housings with 4 or 8 ports and home-run quick-disconnects or integral home-run cables.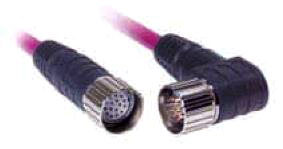 Molded quick-disconnect cordsets, using ITC cable, provide the ratings and performance characteristics required for process applications.