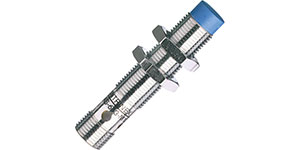 Summary:
Food-grade washdown inductive sensors from Swiss manufacturer Contrinex are completely compatible with the strict hygiene standards of the dairy industry, helping maximize plant utilization during round-the-clock production of milk-based foodstuffs. Rated to IP68/IP69K, Contrinex stainless-steel washdown sensors withstand both aggressive cleaning chemicals and high-pressure water jets, offering highly robust solutions for the harshest operating environments. Food-grade sensors are available with IO-Link, a standardized serial connection protocol, providing digital communication in washdown areas at no additional cost.
Customer Values:
Maximum plant utilization in hygienic processes
No sensor-related downtime
Digital communication without the need for special cabling
Outstanding process monitoring and control capabilities
Fast, easy set-up and reconfiguration
Specific Product Advantages:
Corrosion resistant, food-compatible sensors
Enclosure rating IP68/69K
IO-Link interface
Extremely robust Full Inox types (One-piece, stainless-steel housing; Factor 1 on steel and aluminum; Ecolab certified)
Customer Application:
Cleanliness is everything in food-processing facilities, and nowhere more so than in the dairy industry. A single instance of contamination during production can necessitate the destruction of multiple batches of milk-based foodstuffs - or, if undetected, result in illness, disease or death among consumers of infected products. It's no surprise that for dairy-plant operators, maintaining the strictest possible hygiene standards is an absolute must. Given the simultaneous need to maximize plant utilization, time-consuming cleaning methods are highly undesirable. To avoid lengthy unproductive intervals between batches, food-processing facilities commonly utilize clean-in-place (CIP) and high-pressure washdown systems. Production equipment for washdown areas must therefore withstand both aggressive cleaning chemicals and high-pressure water jets as a matter of course. This requirement extends to the sensors used throughout these areas.
Customer Solution:
The Contrinex Washdown range of food-grade inductive sensors addresses these needs perfectly. Devices from both the Series 600 Classics and Series 700 Full Inox families are certified to operate continuously and reliably in harsh conditions. Rated to IP68/IP69K, they are pressure-resistant up to 80 bar, corrosion-resistant and ideal for use in food and beverage industries. Sensing the presence and detecting the position of equipment or materials at each stage requires sensors that are both accurate and responsive. Contrinex Washdown inductive sensors are up to the task in all respects. With a choice of one-piece M12-, M18- or M30-diameter AISI 316L /V4A stainless steel bodies and sensing faces (Full Inox family) or M12-diameter AISI 316L/V4A stainless-steel body and PPS (polyphenylene sulfide) FDA-approved sensing face (Classics family), these fully embeddable inductive sensors offer a highly robust solution for the harshest operating environment. Industry-standard PNP or NPN outputs with an integral M12 connector and IP69K-rated cable set ensure compatibility with existing factory systems.