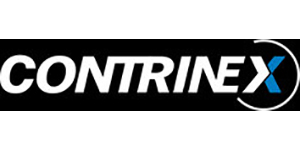 Small, robust and durable: Contrinex's full-metal, weld-immune sensors are now available in a space-saving M8 size. They offer outstanding mechanical stability and are virtually indestructible. Since they are also easy to clean and allow long operating distances, they represent the ideal solution for welding systems, for example in the automotive industry.
Contrinex is systematically expanding its Weld-Immune range of Full Inox sensors: these are now available in the most popular sizes of M18, M12 and the new M8 for use where space is limited. A common feature of all sizes is a one-piece stainless steel housing. The electronics are unaffected by metal dust or chips and withstand magnetic fields up to 40 millitesla. Any false switching due to external influences can therefore be avoided from the outset. The devices have factor 1 on steel and aluminum and can be cleaned easily, even using harsh methods. The long operating range of the sensors allows for a greater and safer distance from any moving target, further reducing the risk of mechanical damage.
Weld-immune, Full Inox sensors are equipped with a high-quality Contrinex ASIC. This offers the advantages of guaranteed switching distances, excellent temperature compensation and a long life, particularly in areas with temperature changes and vibrations. Installation is fast and occurs with low tolerance values – simple operation with or without IO-Link is guaranteed.
Due to their exceptionally robust, weld-immune construction, these Full Inox sensors are particularly suitable for automated welding robot cells. They are used most frequently in the automotive industry, where they significantly reduce downtime in production.