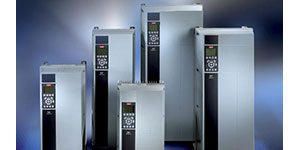 We are excited to announce that the UL Type 3R approval is now available for VLT HVAC Drive FC 102 and VLT AQUA Drive FC 202.
These drives offer special functions, respectively adapted to heating, ventilation and air conditioning (HVAC), and water and wastewater applications.
The UL Type 3R approval is a North American outdoor approval for non-harsh environments, meaning that when installed outdoors all parts of the drive will remain
unharmed by UV light from the sun
protected from ingress of water (rain, sleet, snow)
unaffected by external formation of ice on the enclosure
It is important to avoid internal condensation, for example by ensuring the drive is powered up at all times. A weather shield is recommended in order to avoid direct sunlight on the drive and thereby avoid overheating.
The drives are available in a variety of following power and voltage ranges
Power range: 1.1 kW – 90 kW
Voltage ranges:
Single phase: 220-240V
Three phase: 200-240V, 380-480V, 525 - 600V and 525-690V.