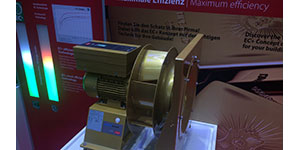 The new generation fully-integrated motor and drive solution now also includes a drive mounted on an IE4 permanent magnet (PM) motor, assembled upon delivery. Previously the VLT® DriveMotor FCM 106 was available with an IE2 asynchronous motor only.
The VLT DriveMotor FCM 106 with IE4 PM motor provides a new higher-efficiency alternative to the asynchronous motor. FCM 106 with IE4 motor meets efficiency class IES2 for motor + drive systems according to EN 50598-2. It therefore provides a future-proof solution to suit the most stringent of compliance strategies. At the same time it ensures minimal energy consumption per kWh power transmitted.
Compact design reduces installation costs
The compact design of the VLT DriveMotor helps to reduce both installation costs and complexity significantly. By eliminating the need for cabinets, additional cooling and long motor cables, costs are reduced further.
With integrated fan, pump and basic industry features, including VVC+ motor control, the VLT DriveMotor is a space saving, efficient and reliable alternative to drive solutions in the 0.55-7.5 kW range.
For applications where an alternative motor is desired, a good option is the VLT DriveMotor FCP 106. This drive includes a mounting concept with adapter plate to facilitate mounting of the drive directly onto your free choice of motor, or alternatively as a wall mount close by the motor location.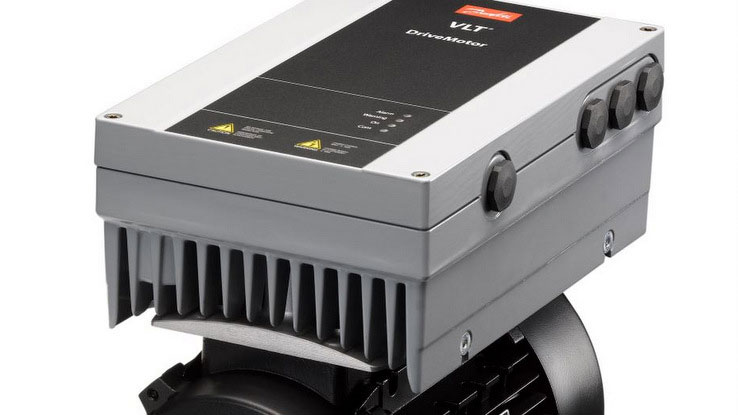 Motor FCM 106 with IE4 PM motor, seen recently at the ISH trade fair in Frankfurt