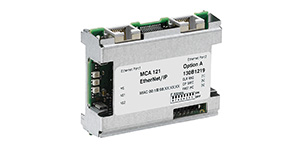 New software is now available for the VLT EtherNet/IP MCA 121 option. For improved communication, the option now supports Device Level Ring (DLR) topology.
Highest performance with the highest degree of openness
The VLT® EtherNet MCA 121 offers plug-and-play connectivity to EtherNet/IP-based networks via the Common Industry Protocol (CIPTM). It is able to handle a single EtherNet/IP Class 1 connection with a Requested Packet Interval of 1 ms in both directions. This makes it one of the highest performing EtherNet/IP devices in the market.
VLT® EtherNet/IP MCA 121 features:
Device Level Ring (DLR) topology ensures improved communication
Add On Instruction (AOI) reduces the time, effort and cost involved in development of the PLC program. A list of pre-defined tags control the drive
Based on CIPTM, reuse of the PLC program is possible providing easy migration from DeviceNet to EtherNet/IP
Built-in web server provides remote diagnosis and reading out of basic drive parametersE-mail notification provides fast access to warnings or alarm information
Two Ethernet ports with a built-in switch simplifies cabling and eliminates need for expensive switches or hubs
???????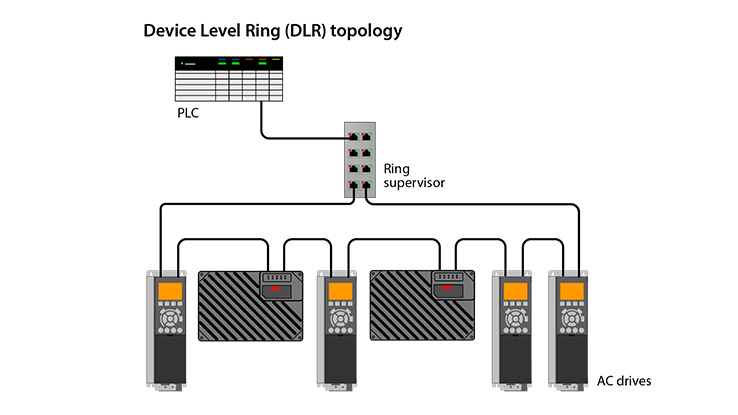 This high-performance fieldbus option can be installed in the VLT® Automation Drive, VLT® HVAC Drive, VLT® Lift Drive and VLT® AQUA Drive.