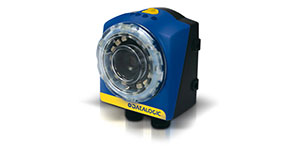 Datalogic Automation is glad to announce the introduction of the NEW DataVS2 Professional (PRO), the new model of DataVS2 series that merges inspection functionalities with identification capabilities in a single device.
The huge range of available inspection tools makes DataVS2 PRO the most flexible vision sensor on the market.
Thanks to 6 different locators and 12 different controls the device allows to solve even the most challenging applications in a simple and intuitive way.
DataVS2 PRO combines together all the functionalities already available on AOR and ID models.
The vision sensor also includes three new tools based on edge inspection: 360° contour match locator for an accurate and reliable object location, 360° defect finder for detecting even the smallest defects on a part and 360° contour counter for multiple item presence verification.
The combination of Auto-ID and inspection capabilities together with new contour-based matching tools broaden the applicative scenarios dramatically thus making DataVS2 PRO the one-for-all solution for every quality control.
Product highlights:
-Ease-of-use
-Graphical User Interface
-Compact dimensions (70x52x40mm)
-Powerful integrated illuminator
-Greyscale VGA resolution (64x480 pixels)
-Adjustable focusing
-4 different focal lengths (6mm, 8mm, 12mm, 16mm)
-Embedded Ethernet and RS232 interfaces
-20 memory slots
-Compatibility with VSM (Vision Sensor Monitor)