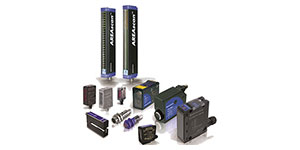 Datalogic, a global leader in Automatic Data Capture and Industrial Automation, is pleased to announce
the DS2400N Subzero model, a compact industrial laser scanner specifically designed for cold environments
down to -35°C (-31°F), available beginning June 1, 2013.
The DS2400N features exceptional reading performance at any temperature, lower power consumption and compact dimensions, extended operative conditions from -35 ° to 45°C (-31° to 113°F), a short warm up phase and electronic temperature control, and IP65 protection class. In addition, this product is easily integrated with Datalogic's CBX100LT Subzero accessory and BM100 backup memory module.
"The DS2400N Subzero fills a previously unmet need for automated cold storage warehousing applications for the food industry. The DS2400 solves this challenge by providing the most cost effective, simple and high performing solution on the market," said Marcello Petrucci, Identification BU General Manager.