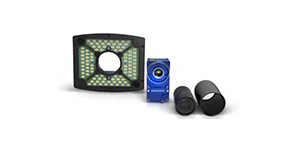 Datalogic, a global leader in Automatic Data Capture and Industrial Automation markets, and world-class producer of bar code readers, mobile computers, sensors, vision systems and laser marking equipment announces the release of the Matrix 120, the smallest ultra-compact industrial 2D imager available in the market.
Designed for ease of use and long life, the new Matrix 120 is built to last with industrial grade components. The new Matrix 120 is available in multiple models allowing it to cover an extensive range of applications in OEM and manufacturing environments.
Datalogic will debut the new Matrix 120 at SPS IPC DRIVES, the main exhibition for industrial automation in Europe held in Nuremburg, Germany November 22nd -24th. An extensive booth will prominently feature the Matrix 120.
Key features and benefits of the Matrix 120 compact industrial 2D imager include:
-Ultra-Compact form factor, the smallest Ethernet model on the market, to allow an easy integration in every application
-Only imager on the market with an External Smart User Selectable Focus for an easy setup
-Complete Product Range for applications in Manufacturing and OEM: WVGA for standard application, 1,2 MP for high resolution code, Wide angle version for proximity reading, 1D code model for best price/performance ratio and Polarized model for orthogonal mounting on reflective surfaces
-IP 65 protection and ESD safe
-Multiple connectivity options and embedded Ethernet version
Typical applications are for the Matrix 120 include: Electronics manufacturing, Packaging, Food & Beverage, Label Print & Apply, Clinical Lab automation and Kiosks and ticketing machine. Integrators, designers, and developers involved with these applications are encouraged to visit Datalogic at SPS IPC DRIVES in Nuremburg, Germany November 22nd -24th to get a firsthand view of this new industrial 2D imager.