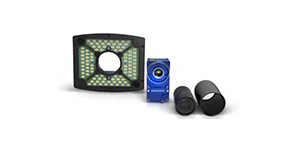 Datalogic Automation is pleased to announce MATRIX 210, the new ultra compact 2D imager which upgrades and replaces Matrix 200.
Thanks to its high speed platform and to the on board Ethernet, MATRIX 210™ offers improved performance and efficiency. Moreover, its robustness and the superior barcode reading capability guarantee improved reliability and significantly expand the MATRIX 210™ industrial application reach.
Thanks to its outstanding performance and new functionalities, MATRIX 210™ will have a crucial role in getting new business opportunities in the ID market, where imaging technology is more than ever the preferred solution for its unparalleled performance, higher efficiency and longer life cycle.