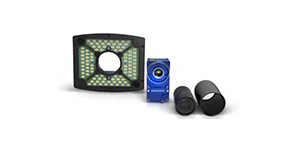 Datalogic Automation is pleased to announce MATRIX 410, the new 2D imager upgrading and replacing MATRIX 400.
MATRIX 410™ makes a crucial jump ahead for performance and extended capabilities in respect to MATRIX 400™, a product of enormous success and a consolidated benchmark in the marketplace.
MATRIX 410™ is powered by a new engine, a high speed industrial micro processor, optimized for image processing and Ethernet connectivity, for a superior barcode reading speed and a tremendous image transferring throughput.
MATRIX 410™ will contribute to maintain and reinforce the success of this important product line. Furthermore, for the valuable advantages supported, MATRIX 410™ is expected to catch new business opportunities, especially where demanding performance are the key to succeed.