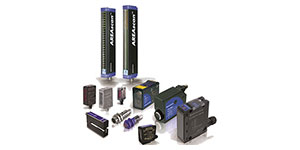 DataVS2 ID is the brand new model of the DataVS2 vision sensor series devoted to Auto-ID applications.
The device perfectly matches ease-of-use and cost-effectiveness of DataVS2 series with the powerful decoding libraries coming from Datalogic experience and tradition, thus representing the perfect solution for all the identification needs.
DataVS2 ID is able to read all the most common code symbologies and includes an OCV functionality that allows to check the readability of writings like best before date or lot number.
The vision sensor can be easily configured through a Graphical User Interface (GUI) and does not require specific technical skills.
Thanks to its simplicity and reduced number of parameters DataVS2 ID aims at effectively solving entry level Auto-ID applications which nowadays are targeted more and more by new competitors with cost-effective solutions.