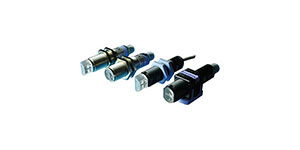 Datalogic Automation introduces the new S5 model, high performance fixed focus optic function, the best solution for critical applications thanks to the excellent optical performances.
The new S5 model improve and enlarge the currently M18 tubular sensor lines. The new model offers a fixed focus function at 50mm of operating distance; it is available with M12 connector 3 poles version and without sensibility adjustment trimmer in order to simplify and speed up the installation procedure; available only in PNP output and LIGHT functioning mode.
The convergent optic offer an excellent reading performances, guaranteeing to detect any type of material due to a very low BLACK/WHITE difference.
This model can be used in the application where typically are used the background suppression models saving cost and time during the installation phase due to the fixed setting.