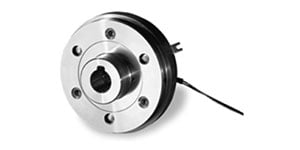 With the BFK470, INTORQ, the brake specialist for drive technology, has again developed a series as a tried and tested modular system. The desired configuration can be put together almost at the touch of a button. The archetype for the modular concept is the tried and tested BFK458 standard series. In terms of quality, variance and fast availability, the company from Aerzen has set another milestone in drive technology with the BFK470. By offering a complete series with a higher protection class IP 66, INTORQ offers the ideal product for wind power applications, car wash plants, facade lifts and the textile and food industry. At the Hanover Fair between 24 and 28 April 2017, the specialist for brakes will present the complete basic BFK470 series and the industry-specific designs: hall 16, booth 04 (joint booth; it's OWL).
"The BFK458 with its unique modular system has been our model. With this spring-applied brake, INTORQ has been successful on the market for many years. During the development of the BFK470, we at first relied especially on the experience from the wind sector. The BFK458 has been in use in azimuth drives", say Marko Westermann and Matthias Hanf from INTORQ, the engineers of the brake series. The current market share of about 30 percent in the brake business for wind power plants is to be further expanded with the BFK470, especially in the area of the pitch drives.
"The requirements on protection class, braking torque tolerances, emergency stop energies and high braking torques for small sizes are not specific to wind power", emphasise the two engineers. The extension of the series, also to smaller sizes, significantly increases the area of application of the brakes with protection class IP 66.
The BFK470 offers many technical options without much planning effort: 7 sizes, over 15 voltage versions, 5 friction lining qualities, stepped torques from 2 to 370 Newton meter (Nm) and the option for a hand-release and a contact-free proximity sensor in IP66. "The BFK470 is available in all sizes and can be delivered worldwide", according to Matthias Hanf. "Our customers are thrilled by the flexibility of the modular system." Configuration almost at the touch of button!