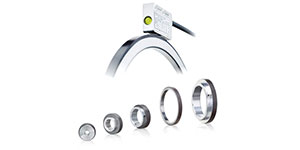 Non-contact measuring principle.
These magnetic bearingless encoders are wear resistant and extremely durable. Their compact shape is especially suitable for tight installation spaces. In contrast to encoders with bearings, magnetic bearingless encoders can be designed with a large hollow shaft up to 390 mm, which in turn facilitates the best possible integration of bearingless encoders for any application.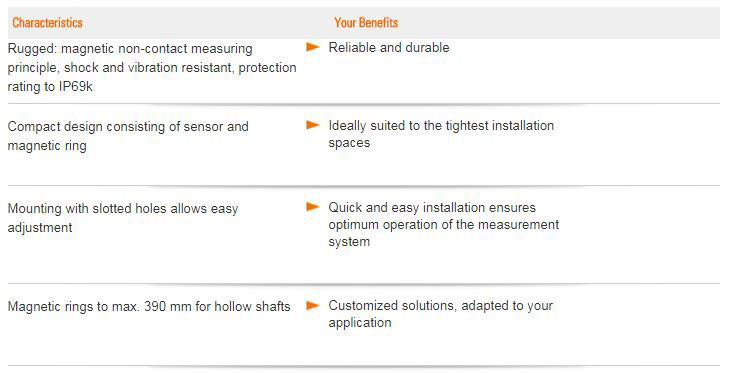 Applications
In the area of drive technology, smaller designs are in demand. This is why we created a slim motor design. The bearingless encoders from Kübler are the perfect solution. Its compact shape ideally integrates with space-saving designs.These incremental, bearingless encoders are used in drive and elevator technology, wind turbines, and mobile automation (cranes).