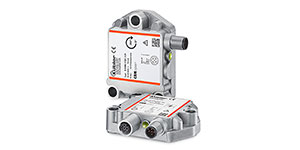 Rugged and versatile.
These inclinometers were specially designed for outdoor use. The rugged housing, high protection rating and wide temperature range reinforce their reliability. Their low profile facilitates simple and flexible installation. The special feature of the IN81 / IN88 is its high precision, which remains stable even in harsh environments and during temperature fluctuations. The result is a consistent and optimum measurement for your system.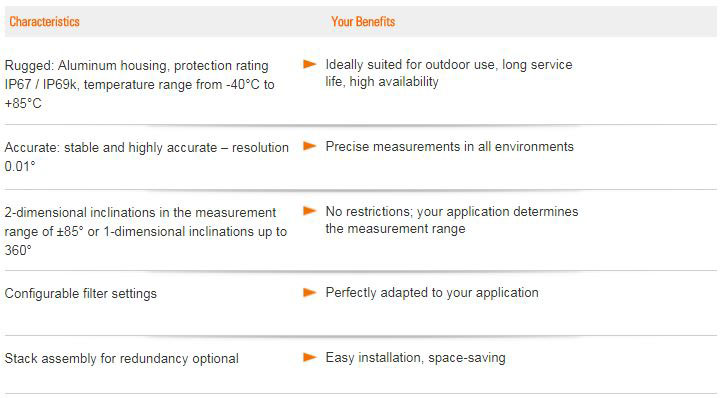 Applications
Inclinometers are primarily used outdoors. This is where sensitive sensor technology meets harsh conditions: shock, vibrations, and changing weather conditions. The inclinometers IN81 / IN88 stands up to the test and demonstrates its capabilities in the following applications:measurement of the horizontal position of an operator basket on firetrucks or working platforms, leveling of agricultural and forestry vehicles, dynamic measurement of the set-up angle of the boom on tunnel and mining construction machinery, and the solar industry.