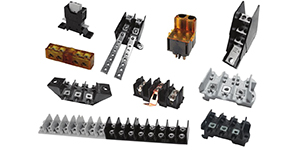 Developing custom products is why "special" is LITERALLY our middle name. Marathon Special Products' core value is to provide quality solutions to meet our customers' needs. We have the engineering and manufacturing capabilities to provide:
-Special hardware configurations to terminal blocks
-Special power block designs
-Special fuse holder designs
-Special terminal block designs for any application
-Special ratings that aren't available
Our product development team can quickly respond to your requests with the use of 3D modeling, finite element analysis, rapid prototyping and a UL approved test lab to accelerate the performance verification process for any testing requirements.
Please call or e-mail us your request today!