Introducing the E3NC laser sensor series adding to the family of N-Smart technology. These new models significantly increase performance and deliver the highest precision detection, even in the most challenging of applications.
E3NC-S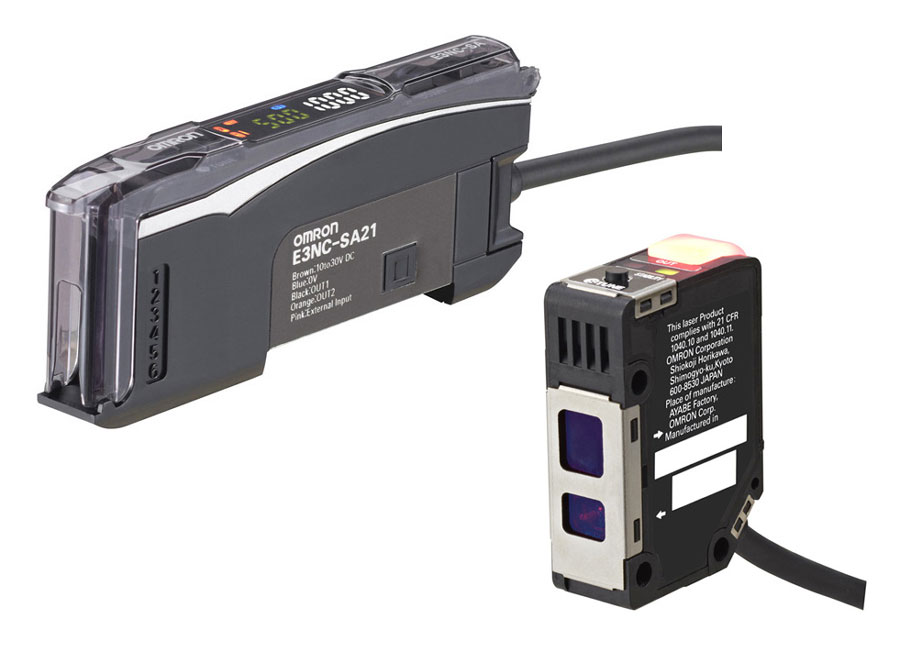 The E3NC-S compact CMOS laser sensors enable stable distance setting anywhere between 35mm and 250mm. The sensors incorporate our unique HSDR (high speed and dynamic range) CMOS technology, which adjusts the shutter time of the CMOS sensor according to the target, and adjusts the laser light emission power to optimize the amount of dispersed light that is received.
For example, bright white objects are most reliably detected with a short shutter time and reduced laser emission power, while a dark, low reflectance object is most reliably detected with a long shutter time and stronger laser emission power. The HDSR technology makes it easy to tune the sensor for a range of different objects, without any influence of shiny backgrounds.
E3NC-L
The E3NC-L compact laser sensors provide options beyond conventional photoelectric sensors. The new design features enable solutions ranging from verifying minute objects to long distance detection. Two models are available – one with a variable light spot size to enable stable detection of objects at sensing distances up to 1200mm, and one with a spot size of 0.1mm and a sensing distance of 70mm ±15mm, delivering pinpoint precision for the stable detection of minute targets even at close range.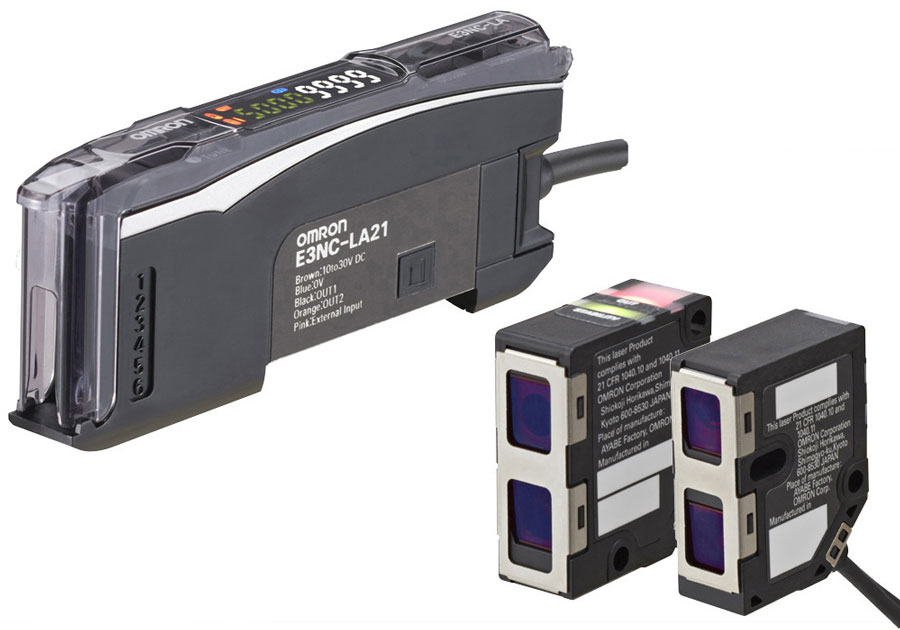 E3NC amplifiers are available in three models, pre-wired (2m length), wire saving connector style, or EtherCat communication interface model. EtherCAT is Omron's network of choice for the full range of System automation platform products, including PLCs, machine controllers, servo drives, vision systems and sensors.
APPLICATIONS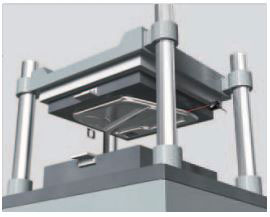 Detection of Remaining Sheet Metal
• The small, long-distance spot can stably detect large pieces of sheet metal that remain on a press.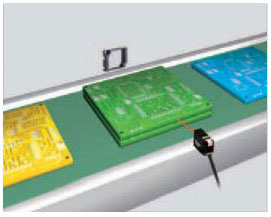 Detection of Two PCBs
• The small beam spot can detect two PCBs inserted together.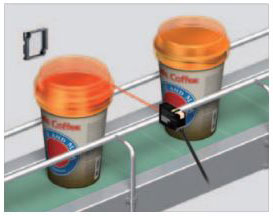 Detection of Overlapping Lids
• The small beam spot stably detects overlapping lids on cups.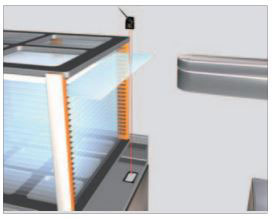 Detecting Glass Wafer Protrusion
• The high ability to detect transparent objects enables stable detection of highly transparent glass wafers.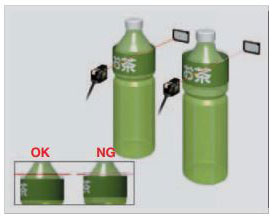 Detecting the Height of Shrink Packaging Film
• The large difference in light levels even for transparent films enables stable detection of thin packaging films.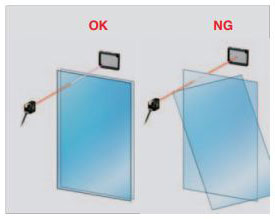 Detecting Two Sheets of Transparent Film
• Even small differences in incident light level are captured to enable detection of two sheets of transparent film.