Harmonic filter achieves 5% THD at low loads even with high background voltage distortion.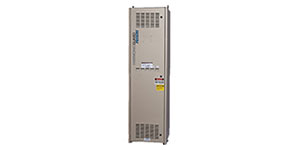 HarmonicGuard Passive

TCI's HarmonicGuard Passive gives you options. The HGP 5% harmonic filter has factory options available to meet your specific requirements, such as:

• Contactor - Can be used to disconnect capacitors to prevent leading power factor.
• Fuse Monitor - Will detect a fuse failure.
• Heater - Protects internal filter electronics from corrosion and condensation.
• Vibration Pads - Reduces audible noise.
• Floor Stand - 12" steel feet for Type 3R enclosures 125hp and below. Units 150 hp and above include provisions for floor mounting.

Custom designs are available upon request.

HarmonicGuard Passive Filter

• Limits current harmonic distortion to less than 5% over a wide load range
• True 100kA SCCR
• IEEE 519-2014 compliant
• Increases drive uptime
• Eliminates nuisance tripping

Generator Compatible Option

TCI also offers a generator compatible filter - HarmonicGuard - Low Capacitance (HGL). The introduction of the HGL addresses concerns of excess capacitance when used with a generator. Contact us for more information.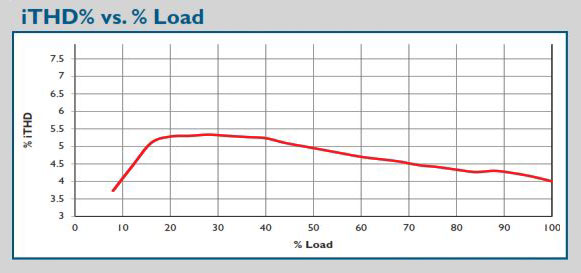 HGP Filters vs. Other Harmonic Solutions

Today's marketplace has provided numerous products intended to address harmonics and power quality issues in industrial applications.

Compared to 18-pulse drives, the HGP:

• Is a more efficient and reliable solution at reduced loads
• Has a better iTHD at reduced loads
• Saves money by reducing operation costs and energy loss
• Has a smaller footprint

Compared to Active Front End, the HGP:

• Does not require input (LCL and EMI/RFI) filters as AFE does.
• Is a more cost effective solution.
• Produces no ground leakage current.

Application

The HGP filter is a drive applied 5% passive harmonic filter. High quality components and a robust design allow this passive filter to deliver best in class performance under the harshest conditions and
in the most challenging applications.

Typical Applications

• Oil & Gas
• Steel Industry
• Water/Wastewater
• HVAC Systems
• Machining
• Airports
• Commercial Buildings
• Hospitals
• Irrigation Fields, Farms
• Extruders
• Pulp & Paper

Technical Specifications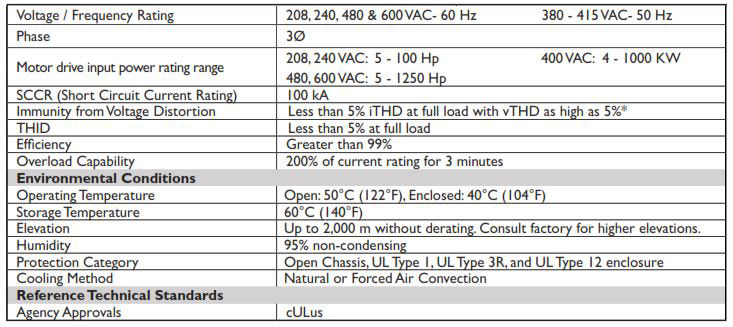 Part Numbering System