TCI Takes Quoting and Analysis to the Next Level with HarmonicGuard Solution Center 2.1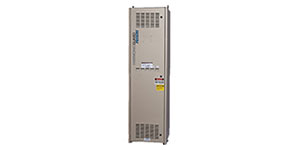 The Solution Center features a dynamic analysis tool that uses your basic system data to generate accurate harmonic and power quality analysis for your unique application. Model an application from utility medium voltage distribution down to individual low voltage linear and non-linear loads within a facility. You're able to set performance targets for harmonics and power factor. Work on your own or in coordination with a TCI representative to determine an optimal solution.

Technical Support

TCI technical support is available to assist with any questions related to this tool.

TCI has built its reputation on consistently delivering clean power with a full range of harmonic mitigation solutions and expertise. We have been delivering improved power quality, reduced energy costs and extended motor life to our customers for more than 40 years.

TCI's expertise enables us to overcome the most difficult power problems by designing high performing harmonic filtering products and using problem-solving skills and tools to develop solutions for tough applications in a variety of markets. Our practical knowledge of electrical power and experience in industries dependent upon clean power enables us to provide high-performance product design and application support.

The HarmonicGuard Solution Center is an analysis tool that enables users to size filtering solutions to meet harmonic and power factor requirements.