Position Feeding Over an Angled Target

• Actuation Over an Angled Surface
Provide a 4-20 mA and/or 0-10 V output based upon target position.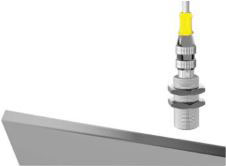 Eccentricity Sensing or Absolute Angle Positioning

• Sense Pieces of Different Shape and Size (of ferritic or nonferritic materials)
Provide analog feedback on rotary cam position applications.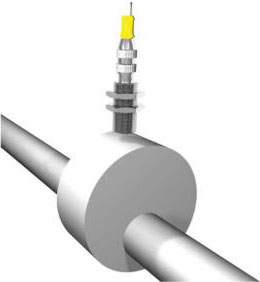 Direct Actuation

The highest accuracy is achieved if the sensor is directly actuated by the target. In order to utilize the full measuring range, it is important to work with an appropriately sized target. This may also be a moving part of the machine.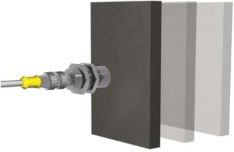 Part Deflection

• Tensile Stress Control Applications
Measure the deflection of a metal target by using a guide mechanism and an analog sensor.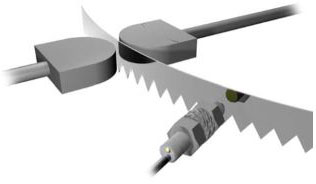 Probe Style Analog+ Proximity Sensor

These sensors can be used to detect the depth of a blind hole or be used with a ring attached to a control arm that moves the ring over the probe.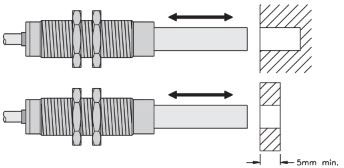 Identification and Sorting of Small Parts

When parts fall through a ring style sensor; screws, rivets, or other small parts of different size generate a characteristic output signal so that the target can be easily identified.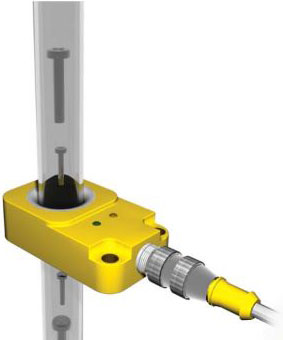 Position Control
Position control can be easily accomplished by means of a cone shaped target. Measuring ranges can be adapted to specific sensing needs by using targets with an appropriate conical shape. These sensors enable precise and simple position detection, even if the targets feature a slight offset.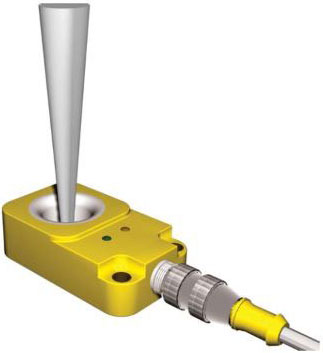 Thickness Measurement

Detection and measurement of tools (drill bits, taps, etc.) can be accomplished to ensure proper size.