TURCK offers sensors for applications that withstand extreme temperatures of -60 °C to +250 °C. Typically, these sensors are used in extreme climatic areas, e.g. In deep freezing systems, outdoors and in metal foundries, as well as in painting shops in the automotive industry or the glass industry.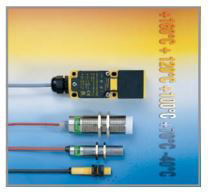 Sensors for extreme environmental conditions
TURCK extensive family of products for washdown environments include uprox+ factor 1 sensors that are IP69K rated with temperature ratings from -40 to 100 C. These sensors incorporate durable 316 stainless steel barrel with a liquid crystal polymer front cap that resists moisture ingress, making it highly resilient to high-pressure cleaning agents, like those found in the food and beverage industry. For underwater applications, TURCK offers an inductive sensor with a seawater resistant plastic M18 barrel that can be used at a depth up to 500 meters. A complete line of 2 and 3-wire ArmorGuard stainless steel sensors from TURCK are made from a single piece of steel that makes it impossible for ingress within the front cap of the sensor – all while maintaining a sensing distance up to 10 millimeters. These sensors are rated for IP68 and IP69K ingress protection.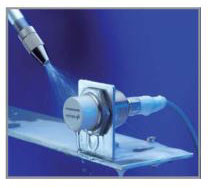 Inductive sensors for underwater application
TURCK provides sensors in a fully pressure and seawater resistant housing for sub-sea applications. These sensors are ideally adapted to continuous use under water. The devices in a plastic M18 threaded barrel can be used at a water depth of up to 500 m. Also in the TURCK range, are 40 mm rectangular style that are mounted in the protective housing and are fully encapsulated. The result is a sensor with a large switching distance, is IP 68 protection and can be used in a water depth up to 5 m. They can be used in applications such as locks, piers and offshore areas.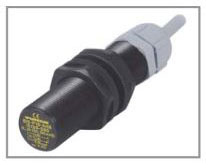 Mobile Equipment Sensors
TURCK sensors designed specifically for mobile equipment applications include features that make them ideally suited to these demanding environments, such as: load dump protection, resistance to shock and vibration, EMC immunity, extended temperature range, broader operating voltage and longer sensing range. The sealing and ingress protection in these sensors to make them rated for IP68 and IP69K. In addition, TURCK offers IP67-rated high pressure sensors for up to 5,000 psi for use in cylinders, as well as 30 millimeter inductive sensors with high current solid state switch outputs for switching electrical loads up to 6 Amps.