Industrial Connectivity Products

CONNECT IT!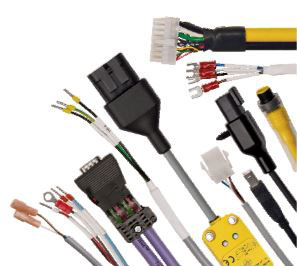 Rugged, durable and reliable, TURCK connectivity products connect the sensing devices to higher-level control components – and much more! With splitters, branches and tees, you can get a cordset exactly where you want it. TURCK's connectivity products meet all applicable standards for any application.

Cordsets

• Sizes from the sub-miniature M5 to the 35 Amp M40 power connector
• 2 through 28-pin connectors
• Cable suitable for any environment
• Custom cable designs

• Increase connection possibilities
• 2, 3 and 4 branch options

Rugged, Sealed Junction Boxes

• Consolidate wiring
• 4, 6 or 8 ports, with or without LEDs for NPN or PNP sensors
Can't find what you're looking for? Unsure which products will work best for your application?
Our experienced engineers
will work with you to provide an application specific solution – even if it means designing a new product! We can customize many of our products to your needs, including:

• Custom connectorized cables or sensors
• Tailored solutions for unconventional product specifications
• Private wrap and custom printed labels

Challenge us with something new!