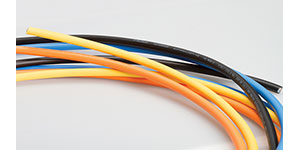 Turck updated and upgraded its Foundation Fieldbus & Profibus PA Cables, designing in ruggedness for use in extreme environments. UL listings include Exposed Run (ER) and Direct Burial (DB), providing excellent crush and impact resistance. In addition, the cables are UV resistant, oil resistant to UL Oil Res 1, and FT4 flame retardant. Added Marine Shipboard listings and certifications streamline inventory for OEMS who build for both onshore and offshore applications, because one cordset or cable can now be specified for both applications.
UL 13 PLTC ER DB and UL 2250 ITC ER DB listings make these cables compliant with NEC 725 and NEC 727 and are suitable for use in Class I, Division 2 Hazardous Locations. These cables are listed for 105 °C and pass UL Cold Bend tests at -40 °C. With CSA 600 V listings, they are also suitable for use in Class I, Zone 2 Hazardous Locations per the Canadian Electrical Code.
As part of Turck's Extremelife®-40 cable platform, these Foundation™ fieldbus and Profibus PA cables are also Marine Shipboard listed C(UL)US 245/1309 90C 600V and IEEE 1580-2010. They are American Bureau of Shipping (ABS) certified and compliant with Foundation™ fieldbus FF-844 Cable Specification for Type A and IEC 61158-2 and ISA/SP50.