WHAT IS A ROTARY INDUCTIVE ANALOG SENSOR?
TURCK's Rotary Inductive Analog Sensor
operation is based on the RLC (Resistance Inductive Capacitance) principle and incorporates an advanced microprocessor and precisely positioned emitter and receiver coils on a printed circuit board.

The emitter coils are excited with a high frequency AC field. The interaction between the moving position element and the receiver coils creates different voltages that are induced into the receiver coils which determines the position of the target.

The tuned positioning element can be mounted in a number of ways, but because it is contactless, there is no wear to the sensor or to the positioning element. Irregular rotating shafts can cause vibration and offset of the positioning element. Because of the contactless arrangement of the sensor and positioning element there is a ≤3mm compensation of lateral offset. The absence of a shaft and bearing enables easy adaption to many applications.

WHERE CAN I USE A ROTARY INDUCTIVE ANALOG SENSOR?

The rotary inductive analog sensor can be used in a variety of applications and industries.

• Mobile equipment: Detection of the boom angle, platform rotation and ladder position.
• Solar panel tracking and wind turbine blade pitch.
• Commercial: Gate or door position in trains and buses.

WHY CHOOSE TURCK ROTARY INDUCTIVE ANALOG SENSORS?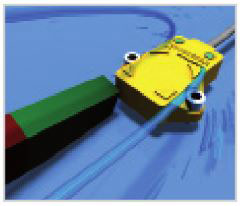 High noise immunity –
as a result of the RLC circuit. All products meet IEC 605529 and EN 60529 standard for noise immunity. The sensor is also inherently weld field immune.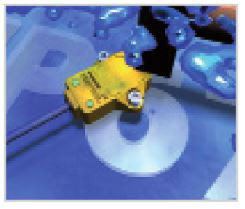 Robust housing –
Made of high quality plastic. The IP67 rated sensor protects the sensor from most chemicals and oils. It is also shock and vibration resistant up to 30g's (11ms) and 55 Hz (1mm displacement).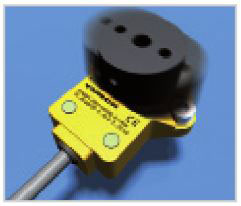 High linearity and precision –
The new rotary inductive analog sensor provides high precision measurement and a repeatability of 0.09° with a measuring range of 360°.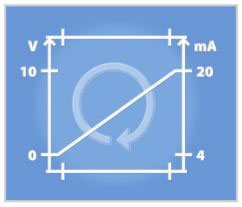 Analog outputs –
The standard units feature analog outputs 0-10 V and 4-20 mA with operating voltage of 15-30 VDC or 0.5-4.5 V with operating voltage of 8-30 VDC. All standard units have 12 bit resolution.