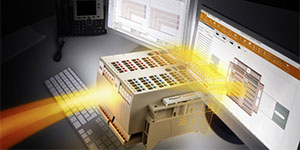 The Weidmuller
Configurator simplifies configuration and ordering

Engineering processes have to be completed with ever greater speed, precision and efficiency. This requires intelligent tools that provide optimum support for complex planning processes.

The Weidmüller Configurator is a software solution for selecting, configuring and ordering terminal rails and terminal rail components from the Weidmuller range. The tool supports continuous engineering workflows from planning with E-CAD systems through to documentation. Simple operation, a clear design and integration in your engineering systems make configuring terminal rails a simple, safe and convenient process. The fantastic attention to detail during the terminal rail assembly process increases planning quality compared with E-CAD systems.

To ensure your configuration reaches you as quickly as possible, we now offer you the new "Configure to Order" feature to save even more time in the planning process. Thanks to its Fast Delivery Service, you can put your prefigured components to the test in just five working days if you order from within Germany.

Your special advantages

• More planning flexibility thanks to the Fast Delivery Service
• Intuitive operation with a self-explanatory interface and drag-and-drop functions
• Database with best-practice solutions for standardised projects
• User-friendly planning through data exchange between CAD program and Weidmüller M-Print PRO marking software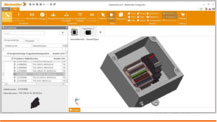 Full engineering support
Product data can be fully integrated into all conventional engineering tools, including EPLANP8 and Zuken E3, while 3D views simplify measurement, wiring and marking during panel configuration.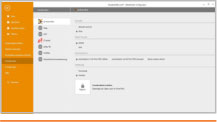 Avoid errors from the outset
Automatic data transfer and filter functions, as well as seamless documentation, ensure that you can rely on the completeness and compatibility of your configurations at all times.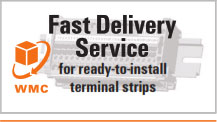 Increased flexibility
With the new Fast Delivery Service, your individual and installation-ready terminal strips can be assembled in just four working days and dispatched in an additional day within Germany.