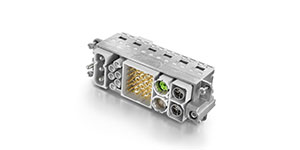 Because
RockStar ModuPlug
means less is more

Modular production lines for customised manufacturing, extensive wind parks connected to data storage systems and vehicles fitted with cutting-edge information and communication technology are just some of the examples highlighting the growing functional requirements across all branches of industry. With applications becoming more and more compact, however, installation space is decreasing.
In response, connector technology is offering solutions for ever-greater density.
One such solution is RockStar ModuPlug
. The modular connector system enables a greater array of functions in a smaller installation space by conveniently combining different transmission media within a single interface. Depending on the application, inserts can be arranged in flexible module sizes in line with requirements. With the RockStar ModuPlug configurator, you can compile frames, modules, contacts and accessories according to your needs via drag and drop, and have your personalised connector combination delivered ready for use.

Your special advantages

• Modular system for greater functionality in a confined space
• Four module sizes for customised connector combinations
• Configure connectors according to your needs and have them delivered ready for use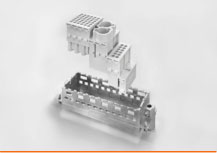 Half the pitch
Half the module grid size in the frame means double the number of module slots and increased functionality in the same space.
High-speed module
The compact bus module can accommodate megabit and gigabit data inserts, allowing the integration of up to two Cat. 6A connections, each with 10 Gbps, into one module.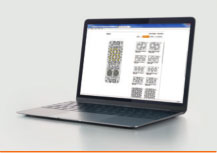 Simple configuration
The RockStar ModuPlug online configurator enables fast and easy compilation of frames, modules, contacts and accessories using drag and drop.