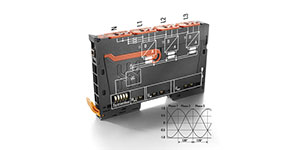 Energy
consumption measurement and monitoring with u-remote
Rising energy costs require a sustainable energy management. The aim is to tailor the operation of individual machines and processes or whole plants, even, to optimal energy usage. This requires recording and analysing the consumption data for all components.

The new Weidmuller u-remote energy measurement module allows the measurment and processing of data from single- or three-phase AC consumers up to a rated voltage of 300 Veff AC (L-N) and can easily be integrated into existing automation solutions. Reactive, apparent and active power, energy consumption, phase angle, and many more electrical characteristics can be measured or calculated directly with the module. The values are transferred in real time to PLCs or control systems via the process data of a fieldbus.

Your special advantages

• Fully integrated energy consumption measurement with just 11.5 mm wide modules
• Parameterisable preprocessing directly in the module
• Measurement of currents up to 1 A or 5 A without additional components
• Any placement of the energy measurement module within a u-remote station
• Free choice of the communication protocol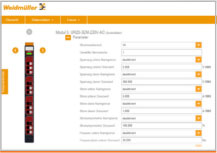 Integrated pre-processing of measurement data
A wide range of parameters allow a application- specific configuration for the measurement, analysis and further processing of the raw data. With this a lot of consumer-specific characteristics can be transferred directly to the process data image.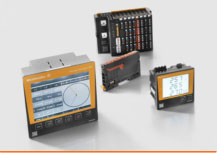 Direct measurement – direct saving
Currents of up to 1 A or 5 A can be measured directly without additional components such as pluggable or retrofit current transformers.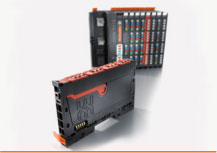 Easy integration
The power measurement module can easily be integrated into existing automation solutions using u-remote. Even without any process interruption using split-core current tranformers or Rogowski Coils which are placed around the existing conductors or current bars.