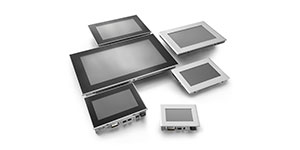 Brilliant pictures meet elegant, flat design
The u-view series consists of two product lines. The base line provides resistive multi- touch panels with a diagonal of 4.3", 7", or 10"; and the advanced line provides capacitive multitouch panels with a diagonal of 7", 10.1" or 15.6". All panels are equipped with a Linux operating system including HTML5 browser. As a result, they optimally support a web-based visualization as well as "u-control" with web engineering. The flat panels have a robust aluminium housing with IP67 for protection.

Your special advantages

• Elegant flat design in aluminum housing
• Intuitive multi-touch control (capacitive or resistive)
• Powerful CPU for a fluent visualization of the content
• Premium resolution and brilliant image quality
• Supports web technology (HTML5)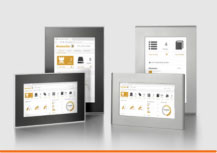 Attractive design
All u-view multi-touch panels come with particularly flat and space-saving aluminum housings.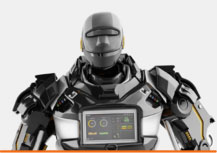 Great performance
First-class image quality and powerful processors make working with u-view multitouch panels particularly enjoyable.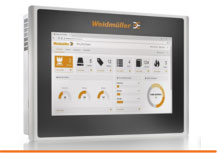 High compatibility
U-view multi-touch panels can be used in a wide variety of applications thanks to their modern web technology based on HTML5.