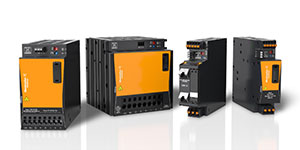 With the
communication-capable power supply PROtop
A high-end power supply must be able to cope with harsh industrial environments and constant performance requirements without difficulty. But cost-effectiveness is becoming increasingly important in system and machine construction too. In the digital age, communication-capable components are opening up new possibilities to make system operation faster, more flexible and more efficient. In other words:to make it future-proof.

What if, for example, you could identify performance fluctuations and failures before they had a negative effect on system operation? The new communication module for our PROtop series opens up a new dimension of functional options. Condition monitoring and remote operation help you ensure that your automation components are permanently supplied with power in all conditions, so that you can plan and minimise maintenance work and make your system more cost-effective.

This benefits operators in a range of industries, from food and packaging plants with stringent requirements for hygiene, protection classes and corrosion resistance to hard-to- reach installations in offshore wind farms.

Your special advantages

• Fit for digitalisation
• Complete data transparency
• Efficient, durable and reliable
• Direct parallel connection option
• Powerful DCL technology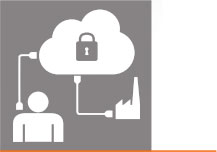 Analyse and optimise processes
With their new data interface, our high-performance PROtop power supplies ensure you're fit for digitalisation. In connection with intelligent cloud services, you can control and optimise processes remotely, identify signs of wear or failures at an early stage and take the appropriate preventive action. Designed as an optional plug-in module, the communication-capable interface can also be conveniently retrofitted at a later stage.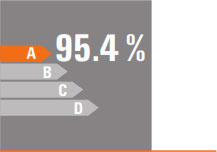 Maximise potential savings
Make your production processes more efficient: the extremely space-saving design of the PROtop power supplies allows you to accommodate a greater functional density in the panel. Efficiency of up to 95.4 % reduces heat loss and lowers energy costs in the long term. A high MTBF (> 1,000,000 hours) and long service life (> 20 years) increase profitability over the entire operating period.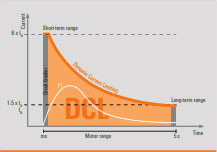 Employ peak current reserves effectively
Thanks to PROtop's new DCL technology, unparalleled pulse power reserves are available at all times. The result is an outstanding dynamic range that can be used for the reliable triggering of circuit breakers or for powerful motor starts, depending on requirements. Additional static power reserves enable a continuous current of 130 %, even at ambient temperatures of 40 °C.