Solar Applications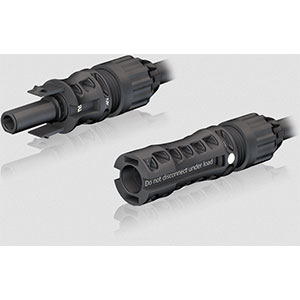 Leading player in the solar power industry since the early 1990s, ABB has gathered the best products on the market to meet your connection needs: MC4-Evo2 photovoltaic connectors, DBL distribution blocks and SNK terminal blocks. Main benefits include Benefit from one single supplier for all your connection needs; With MC4-Evo2 range, ensure connections of the DC circuits from combiner boxes to PV modules (in series or in parallel) and from string inverters to combiner boxes; DBL distribution blocks group strings in combiner boxes and save up to 50% rail space & SNK terminal blocks are ideally suited for use in solar, thanks to their high performances (up to 1250 V DC) and multiple connection's technologies (PI-Spring, screw and pluggable). Main features include Full compatibility and conformity of MC4-Evo2 photovoltaic connectors with all MC4 family products from Multi-Contact; entrelec DBL distribution blocks connecting capacity is up to 185 mm² (350 Kcmil) & SNK terminal blocks series have many functions (feed-through, ground, disconnect, fuse) and share the same accessories.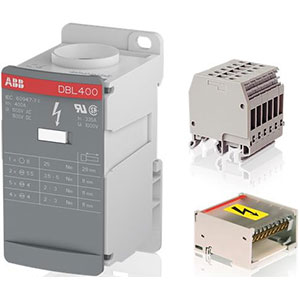 Distribution
The ABB distribution range offers a large choice of variants adapted to all distribution needs. Main benefits include Save installation time with our modular solutions; Ease the installation with plate or rail mounting options on entrelec modular blocks & Easily increase the number of outputs using our jumpers (2 to 4 poles). Main features include Connecting capacity up to 185mm² (350 Kcmil); Modular blocks functions : single pole, three to four poles, up to 11 outputs & Terminal blocks functions : 2 to 10 poles, up to 20 outputs.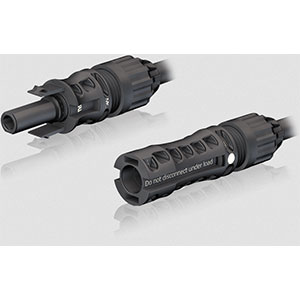 MC4-Evo2
ABB has selected the best and most reliable products on the market, manufactured by Multi-Contact. entrelec MC4-Evo2 PV connectors are the latest generation of MC4 PV connectors. ABB proposes a complete range of connectors including plug connectors, panel receptacles and branch connectors. Main benefits include Ensure connections of the DC circuits from combiner boxes to PV modules (in series or in parallel) and from string inverters to combiner boxes; Easily and quickly installed with adapted tools in unrestricted access locations; Long-term secured connection thanks to proven contact technology and integrated lock clip & Extensive environmental testing and worldwide certifications. Main features include From 4 to 10 mm² connecting capacity; Highest voltage levels of the market: up to 1500 V DC (IEC) and 1500 V DC (UL); High current levels: up to 70 A & Common accessories and tools between MC4 ranges.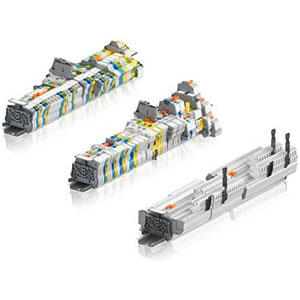 SNK Series
The innovative range available in PI-Spring (Push-In and Spring), entrelec screw clamp and pluggable technologies with common accessories and now distribution blocks. Qualified for worldwide applications and severe environments (such as hazardous locations, railways, marine and solar applications). Main benefits include Smart connection : the ABB PI-Spring technology allows 50% faster connection time & reduced effort and conductor preparation time; The ABB screw clamp technology eliminates the need for retightening campaigns; Smart logisitics : PI-Spring and screw clamp ranges share the same accessories reducing inventory by up to 50%; Selection and installation process is faster thanks to optimized accessories and direct plug-in functions; Smart Design : avoid mounting and wiring errors thanks to SNK asymmetrical design and flat and visible marking area & Excellent marker visibility thanks to the exclusive top marking location. Main features include Functions & solutions : feed-through, ground, disconnect, fuse, single to triple deck, test & measurement, marshalling; Exclusive with SNK series: end sections and circuit separators fit several types and sizes of blocks; Convenient double central channels allow multiconfigurations : jumpering, testing and measuring; Time & stock saving with plug-in insulated jumpers, cuttable and available up to 50 poles; Flat marking surface allows the use of marker cards, labels or pre-marking by hand & Save installation time with our snap on screwless ground terminal blocks,end stops, plugs and jumpers.