Cardinal

Cardinal supplies Multipurpose Filtration Solutions that include Wound Filter Cartridges, Liquid Bag Filters in several different Felt Materials and Liquid Bag Filters in several different Monofilament & Multifilament Mesh materials. Cardinal offers a wide range of materials and designs to give the customer the ability to have the correct product for their application. To make selection easier, we offer options of materials for core and filter media for our wound filters and filter media and mounting ring style for our liquid filter bags. Regardless of which filters you choose, you can count on Cardinal.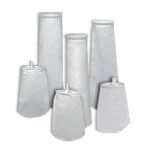 Filters
Cardinal Process Technology is the only filter manufacturer that can reduce the number of filter purchases your company makes each year. Buying Cardinal filters online from Valin standardizes and streamlines your filtration needs. You no longer need to purchase the variety of filters needed for your process from multiple suppliers as you can source all of them from Valin.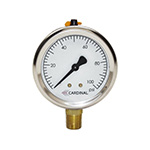 Gauges
Cardinal offers a wide range of gauges including pressure gauges, process gauges, commercial gauges, utility gauges and general purpose gauges, all of which boast the reliability and versatility needed for a wide range of industrial applications. Whether you're looking to measure liquid, gas, steam pressure or anything else, a Cardinal gauge can help you do it with the highest possible level of precision.