Chromalox
Chromalox develops advanced thermal technologies for the world's toughest industrial heating applications. Built on opportunity and innovation, Chromalox has grown to serve an increasing number of global markets and industries. Chromalox excels in industries that have high expectations. And Chromalox is acknowledged as experts at delivering solutions that exceed specifications, limit risk, and reduce operating costs. Chromalox heat trace segment delivers temperature management solutions for piping systems, valves, and tanks. Chromalox industrial heaters and systems segment delivers process heating solutions for revenue-generating industrial processes. Chromalox component technologies segment delivers component heating solutions for industrial equipment manufacturers. No matter where the need, Chromalox is nearby.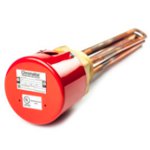 Heating
Chromalox heating products are available in stock items or custom tailored to meet your unique needs. Products are engineered to provide precise process temperature control and built with quality to operate for decades in service. Immersion and Circulation heaters can be adapted to match any heating need with liquid or gas.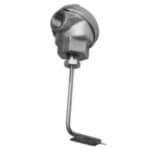 Sensors
Chromalox provides a wide array of Temperature Sensors for Industrial and Commercial applications to assure precise and accurate temperature control of critical processes. Temperature Sensors are used to measure temperature in countless different industrial processes, laboratory and medical instruments and commercial applications.