Datalogic

Datalogic is a global technology leader in the automatic data capture and process automation markets, specialized in the designing and production of bar code readers, mobile computers, sensors for detection, measurement and safety, vision and laser marking systems. The automatic identification products have been developed in order to supply compact and extremely functional solutions. Datalogic Automation offers all the technologies available today: state-of –the-art laser scanners and imagers for bar code reading (traditional and 2D). Datasensor is specialized in the development and manufacturing of photoelectric, luminescence and contrast sensors, slot sensors for label detection, fiber optic amplifiers, area sensors, inductive sensors and temperature controllers. Datalogic Automation also supplies a wide range of measurement sensors, commonly used in level and position control, as well as in the precise and accurate detection of the material dimensions during working. Datasensor offers a complete range of safety light curtains. The vision Product group includes vision sensors for inspection and 2D readers for identification based on the state-of-the-art technology, that however remain easy to use. Datalogic Automation supplies a wide array of solutions able to suit all marking needs: CO2, fiber and DPSS laser technology.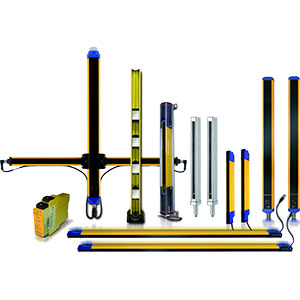 Safety
Datalogic offers a complete line of type 2 and type 4 safety light curtains for machine safeguarding and access control in dangerous areas, with basic and advanced functions, such as integrated muting, override, blanking, cascadable, configurable models. Datasensor has more than 40 years of experience in the sensors and safety sector, developing their first product, a Photoelectric Sensor, in 1972. Today, Datalogic is one of the largest manufacturers of sensor and safety products worldwide. Datasensor is the market leader in Italy for photoelectric sensors and safety light curtains, ranking among the top-10 manufacturers in Europe by market share. Datalogic's Sensors and Safety portfolio solves customer applications in Factory Automation, specializing in Processing and Packaging machinery, and Automated Material Handling Systems related to Manufacturing Industries such as Automotive, Electronics, Pharmaceutical, Food & Beverage, Paper and Printing, Woodworking, Ceramics, Glass, Textiles etc.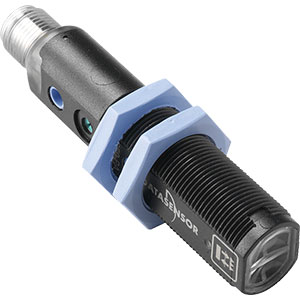 Sensors

Datalogic offers a best-in-class, comprehensive product portfolio of photoelectric and proximity sensors, rotary encoders, temperature controllers and measurement devices. These Datasensor product lines provide solutions for applications involving color, contrast and luminescence, label detection, dimensional and distance measurement. Datalogic photoelectric sensor is a device used to detect the distance, absence or presence of an object, as well as to distinguish different items on the basis of their light absorption and reflection properties. Datasensor photoelectric sensor consists of an emitter and receiver unit, coupled by either a modulated LED or LASER light beam. Photoelectric sensors are available in three different functional types depending the environment and the detection objects physical properties: through beam, retroreflective, and proximity. These sensors are ideal for generic industrial applications such as counting, presence control, or automatic positioning. In addition, Datalogic offers solutions in a variety of applications such as contrast reading, distance and area measuring, as well as luminescence and color detection.