Light Beams & Controls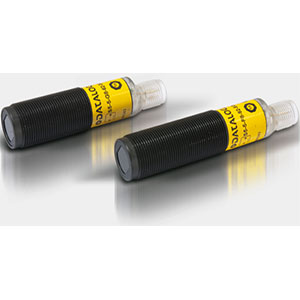 Datalogic SG-BWS Safety Units are ideal for safety systems that include S5, SL5 or S300 single beam sensors, as well as more complex systems, involving safety light curtains and muting sensors, due to their integrated functions and DIP switches. SG-BWS-T4: control unit equipped with 16 clamps that can connect from 1 to 4 photocell couples of Datasensor S5-ST, SL5-ST, S300 series with OSSD safety outputs; SG-BWS-T4-MT: control unit equipped with 48 clamps that can connect from 1 to 4 photocell couples of the S5-ST, SL5-ST, S300 series and concurrently with up to 2 safety light curtains equipped with safety outputs activated with two 230V relay.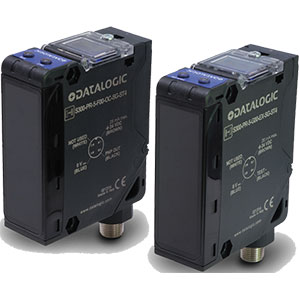 S300-SG-ST4
Datalogic S300-SG-ST safety sensors have been certified for integration with SG-BWS-T4 units, a Type 2 or Type 4 safety system (depending on the model used). Datasensor DEFOGGING models, with heated front glass, are ideal for applications where sudden changes of the temperature can cause condensation. When placed appropriately, they can be used in substitution of body protection safety light curtains, or to guard small size openings.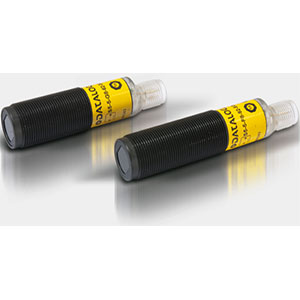 S5/SL5
Datalogic emitter-receiver photocells of Datasensor S5-F/G-SG-ST2 series have been homologated to function with the control units of the SG-BWS series that together form a Type 2 safety system conforming with the EN 954-1 and EN ISO 13849-1 Standards. The particular characteristics of these Datasensor photocells, immediately identified by the yellow data label, mainly consist in the effective aperture beam angle and in the presence of the test input, according to the IEC 61496-2 Standard and infrared emission reaching 8m.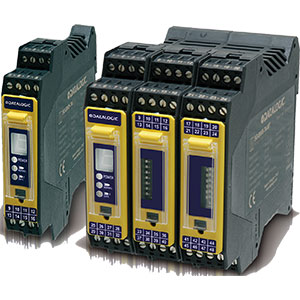 SG-BWS
Datalogic SG BWS controllers together with S5 or S30 safety light beams are suitable to make body protection and perimeter access controls, offering flexible layout, system configurability and cost saving.