Beacons with Sounder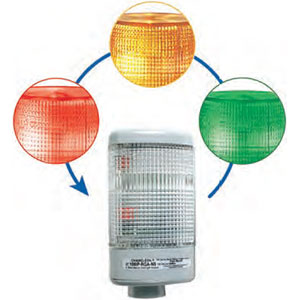 Edwards Signaling Chameleon 108 Series delivers multi-status audible and visual signaling in one compact solution. Edwards is revolutionizing signaling again! First came the 103 Series with three LED light sources, and flashing/steady-on options - the new 108 Series builds on this advanced technology and adds eight tones for multi-status, multisignaling applications. Pick the model and super-bright LED color combination your visual application requires - red, amber and green OR red, amber and blue. Then select from eight unique, attention-getting tones. Order the Chameleon 108-DN with a DeviceNet interface, and apply even greater functionality and control of each visual and audible indicator.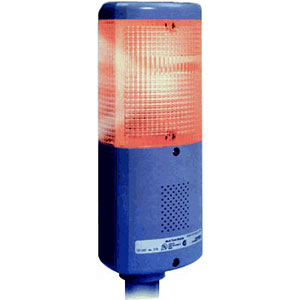 108 Series
Edwards Signaling 108I Series Chameleon LED multi-status indicator is a UL listed and IP65 rated multicolor device designed to function as either a steady-on or flashing visual signal. The 108I Series contains three different colored LED signals in one housing, with the option to add an additional lens module and light source - Strobe, Halogen, Incandescent or LED - for a fourth signal. It can be panel or conduit mounted. The 108I Series features an optional multi-tone base module with eight available tones that can be operated as an additional signal or used in conjunction with any of the visual signals.