Clocks & Timers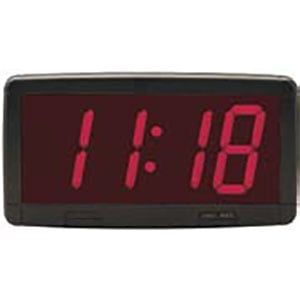 Edwards Signaling makes quality AC and battery operated clocks for airports, schools, offices and medical facilities. They appear everywhere... Edwards provids a complete line of attractive analog, LED & LCD clocks, available in one or two face and weatherproof configurations.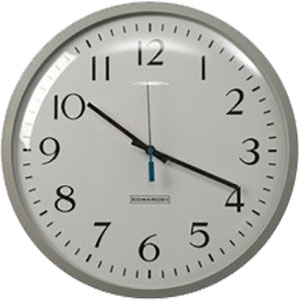 1887 Series
Edwards Signaling analog clocks have large, easy to read numbers on a white background. The black hour and minute hands and blue second hand are attractive and visible from a great distance. The clocks are available in either brown or gray cases. To protect the clocks from damage, order the Cat. No. 1888 Wire Guard. For pendant mounting of the 1887 Series clock, order the Cat. No. 1899BL, 1899B, or 1899A suspension unit. Edwards clocks are used in industrial plants, offices, schools, health facilities, public buildings, and transportation terminals. Use wherever an attractive, quality time piece is required.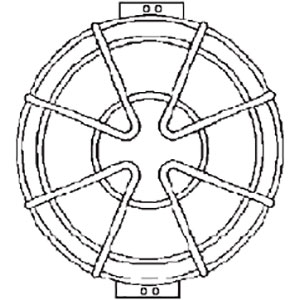 1888 & 1889
Edwards Signaling Cat. No. 1888 and 1889 are protective wire guards for 8" (203 mm), 12" (305 mm) and 15" (381 mm) round clocks. Also available is a flush mounting wall box, part number P-047702-0125, for 12" (305 mm) flush mount clocks. The flush box is supplied with Edwards Cat. No. 1883A flush mount clocks.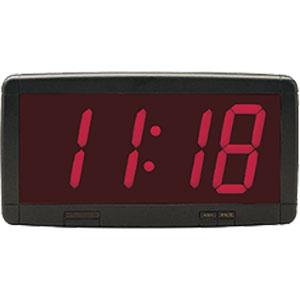 1900MS12-24
Edwards Signaling 1900MS12-24 is an accurate long-life LED time display piece that can be operated in a synchronized clock system. It reports time in 12 hour or 24 hour formats with hour and minute that may be dimmed at the flick of a switch. An 18 foot cord is connected to a Class 2 transformer which plugs into a standard wall outlet. For indoor operation only. The units may be wall mounted indoors in temperatures of 32° - 120°F (0° - 49°C). Designed for indoor display of time by hour and minute in 12 hour or 24 hour format.