Transformers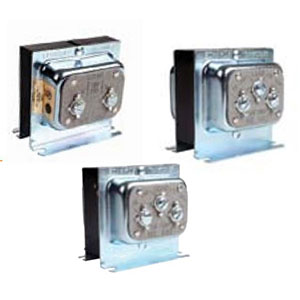 Edwards Signaling line of Low Voltage Class 2 Signaling Transformers, Heavy Duty Power Transformers, Power Supplies and accessories are used everywhere to power Edwards industrial and residential signals.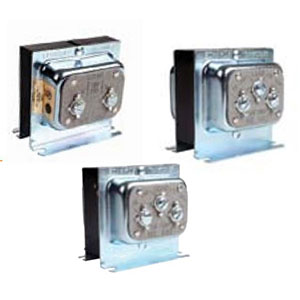 590 Series
Edwards Signaling 590 Series Class 2 Signaling Transformers are easy to install, low voltage power sources for residential, commercial, and industrial uses. Mounts in a standard 1/2" (13mm) knockout or surface mounts using the provided foot mounts. These transformers are suitable for mounting in both plastic and metal back boxes. May also be used with the Cat. No. 593 transformer plate for enclosed mounting in a standard two gang outlet box. The Edwards 590, 590Y & 591 transformers are used in light duty applications. They are ideal for standard doorbells and chimes in residential and commercial applications. The 592 & 592Y transformers are for commercial and residential use. The 24V, 20VA secondary is ideal for applications requiring longer wire runs such as that needed in multiple family dwellings. The 596 transformer is used in light duty applications. It is ideal for standard doorbells and chimes in residential and commercial applications. Multiple secondary voltages expand possible usage. The Edwards 598, 598Y, 599 & 599Y transformers offer high power for long wire runs or for applications requiring greater power such as door openers. Ideal for large apartments and building elevators. When selecting transformers, attention should be given to the power requirements of the signal or load and the wire run between the transformer and load.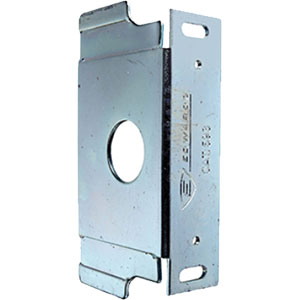 593 Series
Edwards Signaling 593 Transformer Mounting Plate allows any 590 Series Transformer to be mounted, completely enclosed, in a two gang electrical box, minimum 2 1/4" (57 mm) deep.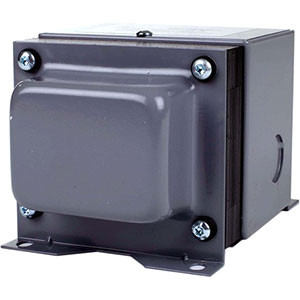 88 Series
Edwards Signaling 88 Series Transformers provide low voltage source from 50 to 250 volt amps for all large signaling installations. Holes provided in transformer housing for surface mounting. The Edwards 88 Series heavy duty transformers are for heavy duty industrial and commercial applications.