Electro-Pneumatic Transducers
Electro-Pneumatic Transducers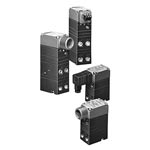 Accurate, compact I/P, E/P, D/P & P/I electro-pneumatic transducers with extensive combinations of inputs and outputs carry standard FM, CSA, ATEX or IECEx agency approvals and maintain accuracies up to 0.15%. Fast response transducers, high flow transducers and high accuracy transducers developed by Fairchild feature proportional pressure regulation.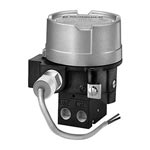 Explosion-Proof I/P Transducers
For applications with natural gas media and others which require reliable and accurate explosion proof I/P transducers, our TXPD6000 Voice Coil I/P, E/P Transducer and TXI7800 / TXI7850 Piezo Ceramic I/P Pressure Transducers carry all FM, CSA, ATEX and IECEx agency approvals for years to worry free operation. The TXI8750 incorporates patented technology to provide a moisture resistant I/P unit.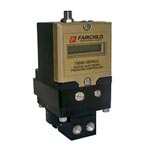 High-Accuracy Electro-Pneumatic Transducers
The Fairchild T7800 series incorporates piezo ceramic disc actuation means while the new T9000 series I/P Pressure controllers feed and bleed solenoid technology to provide a complete range of high performance transducers for every application. These electro-pneumatic I/P units are impervious to shock, vibration and positional orientation.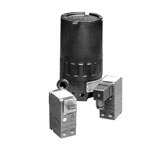 Industrial Process Transducers
The Process Control line of I/P Transducers utilizes a flapper and nozzle attached to a voice coil to proportionally regulate the output pressure. The Fairchild T5200, T5400, T5700 and T6000 pressure transducer series offer dependable performance at economical prices. The new T6100 I/P unit also offers "Lock in Last Place" reliability in an easy to use product configuration.