Energy Transfer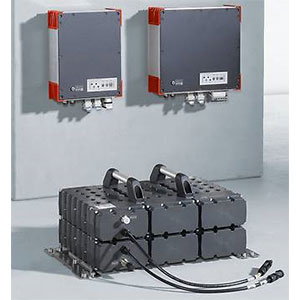 SEW Eurodrive contactless energy transfer is the forward-thinking power supply for mobile conveyor applications in the industry. This technology facilitates automated processes especially in intralogistics.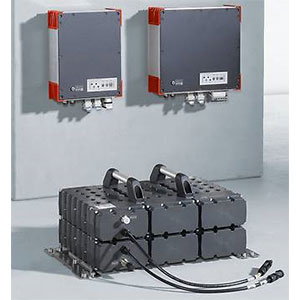 MOVI-DPS
Are your connection costs too high? Do you see potential for optimizing your energy requirements? Do you see "green logistics" as the future? Then MOVI-DPS® from SEW‑EURODRIVE is the right solution for you. MOVI-DPS® stands for Drive Power Solution and is comprised of a variety of components that enable intelligent power and energy management in mobile and stationary applications. The ideal scenario: stable supply systems, no failures and reliable plant availability as a result. Optimized line connection costs and intelligently controlled energy requirements. Only the amount of power that is actually needed is taken from the supply system. Your logistics applications work with high efficiency and the capacity level of your infrastructure rises. That is how your entry into energy-optimized and power-optimized logistics could look. SEW‑EURODRIVE offers you the ideal combination with MOVI-DPS®: Saved resources. Reduced costs. Secured future. With the modular design you naturally expect from us. And, of course, precisely adapted to your requirements. An energy interface, power interface, storage bundle and energy management system all in one: MOVI-DPS® shows what it can do in both mobile and stationary applications. In other words: With this intelligent drive solution, you can reduce the connected load of your storage/retrieval system by up to 80 percent. You can save up to 40 percent of your energy requirements in comparison to solutions with braking resistance.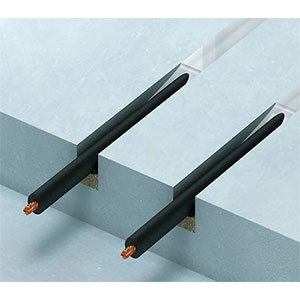 MOVITRANS
When it comes to bridging lengthy travel distances at high speed without wear and tear, system operators can no longer get by without mobile systems. SEW Eurodrive MOVITRANS® is the ideal power supply system for your needs - contactless, clean, silent. Do your systems span lengthy distances? Meaning that you need to transport your goods at high speed? Do you want to avoid contamination caused by energy transfer in contamination-sensitive areas? Then MOVITRANS® is the perfect power supply system for you. It operates on the principle of inductive energy transfer. Electrical energy is transferred from a fixed conductor to one or more mobile consumers without contact. Time-consuming, cumbersome drag-chain systems have become a thing of the past. The electromagnetic connection is made via an air gap and is maintenance-free and wear-free. This contactless energy supply enables high speeds of more than 10 m/s. And as line cables are routed under the floor, there are no longer any obstacles disrupting transverse traffic. Another major advantage: this type of power supply is emission-free and resistant to contamination. The system does not produce any noise emissions either. All of this contributes significantly to higher productivity levels, as maintenance and installation are more efficient.