Toshiba provides a wide range of low, medium, and high voltage power components to ensure the safety and reliability of your power distribution applications. Our power components product offering includes vacuum circuit breakers, vacuum contactors, and electronic relays. Featuring compact and lightweight designs, superior safety capabilities, long operational life spans, and versatile configurations, TIC's power components provide unparalleled service to a wide variety of power distribution applications worldwide.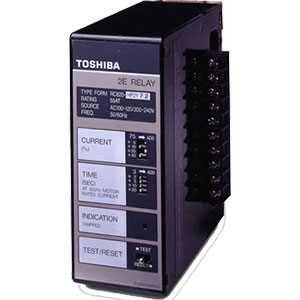 Electronic Relays
Toshiba's electronic relays provide motor overload and single phase protection, in addition to temperature monitoring and current sensing. Toshiba's RC820 solid state electronic relay combines reliable protection against overloads and single phasing with a simple, easily adjustable design. As a motor overload protection relay, the 2E is adjustable from Class 3 through Class 40 to provide optimum protection and accommodate reduced voltage starts and high inertia loads. Ground fault and phase reversal modules are available.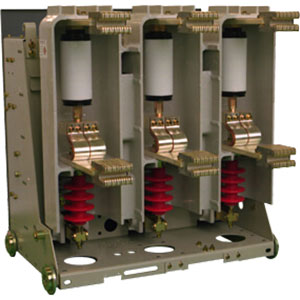 Vacuum Circuit Breakers
Since the introduction of the first vacuum interrupter in 1962, Toshiba has been continuously improving and developing its vacuum interrupter technology. Over 185,000 Toshiba vacuum circuit breakers and over 2.7 million Toshiba vacuum interrupters have been installed and are providing reliable service in a wide variety of applications worldwide.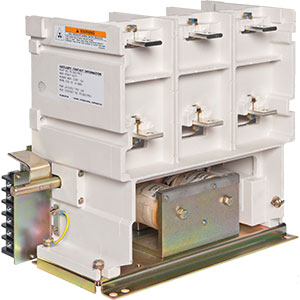 Vacuum Contactors
Toshiba offers a wide range of low and medium voltage vacuum contactors with advanced protection and control. Available in compact, electrically-maintained or latched-type designs, Toshiba's vacuum contactors are used to efficiently protect and control motors, transformers, and breakers for many different applications.