Walchem

Walchem is a leading manufacturer of on-line analytical instruments and electronic metering pumps. Their chemical pumps are favored all over the world and they have led to development of several high quality products that meet strict criteria. Walchem's mission is to provide the integration of sensor, pump and electronic technologies for chemical control. Walchem provides innovative solutions by integrating their instruments, sensors, fluid handling and extensive remote data communications technologies.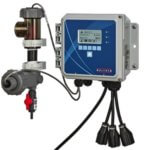 Controllers

Walchem IWAKI America analytical controllers are used in cooling tower, plating, conductivity, disinfection, pH/ORP and boiler applications. Simply connect the controllers and enjoy unparalleled versatility in function options. All Walchem controllers feature flexibility and high quality construction with a multitude of possibilities.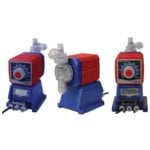 Pumps

Walchem Pump Systems are available in four configurations offering simplicity while accommodating a range of needs, from the economical basic systems to full-featured redundant backup systems. Features include single, dual and redundant pre-engineered pump systems, factory assembled and hydrostatically tested, compact and efficient use of space and much more.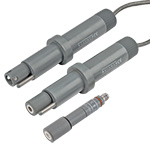 Sensors
Walchem offers high quality sensors/accessories, carefully designed for compatibility with Walchem pumps and controllers. Computer systems solutions for cooling tower, boiler, potable water, and wastewater applications.