Watlow

Watlow designs and manufactures industrial heaters, temperature sensors, controllers and supporting software as well as assemblies – all of the components of a thermal system. The company partners with its customers to optimize thermal performance, decrease design time and improve efficiency of their products and applications. Watlow brings its experience to numerous industries, including semiconductor processing, environmental chambers, energy processes, diesel emissions, medical and foodservice equipment.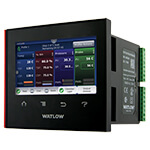 Controllers
Watlow is a leading supplier of integrated multi-function, process and temperature controllers, limits and scanners, power switching devices, agency-rated safety limits, operator interface terminals, process and event data loggers and recorders and accessories to reliably implement and control a complete thermal system.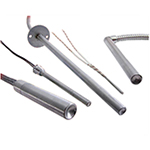 Heaters
Watlow has a wide range of heater products that can be configured to address your unique application, including air, cartridge, tubular, flexible, immersion, circulation, fluid delivery, high temperature, strip, nozzle, radiant and specialty heaters. Watlow has experience and expertise to incorporate heating technologies with sensing and control solutions to create a complete thermal system.
Sensors

Watlow manufactures sensor products to fit customer needs. A wide variety of temperature sensors including thermocouples, resistance temperature detectors (RTDs) and thermistors as well as wire, mineral insulated cable, connectors and hardware are supplied by and manufactured at Watlow's fully integrated facility.